Black Mana Chooses RealityServer to Sustain App Store Success
Black Mana Studios (www.blackmana.com) is an unusual business. Conceiving and popularising a "top ten" app isn't unique, after all, there are always going to be 9 others in the list, but repeating that success time and time again is. Particularly when you consider how many other companies dream of top ten status.
An unprecedented track record in developing apps to empower creativity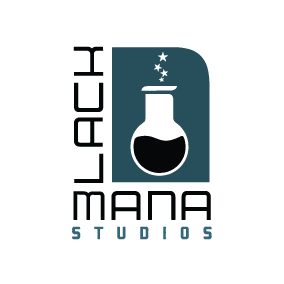 Black Mana's focus is on creating apps that channel their users' creativity. Founded late 2008, they designed and released a series of applications that broke new ground and went on to become de facto standards in their respective areas. The astonishing thing is how each of these early apps received the distinction of being among Apple's Top 10 best sellers. One of them was the world's first capable 3D interior design app on any mobile platform, ranked by The Sunday Times as one of the top 500 apps of all time, and it set Black Mana on the path to where it is today.
In 2011, the company launched Interior Design for iPad (IDFI) and recognition for this surpassed anything they had experienced previously. Chosen by TIME magazine for their top 50 'must have' iPad apps, alongside Facebook, Skype and Google Chrome, IDFI has received unprecedented positive reviews from media and users alike. 90% of all reviews on iTunes were 4 and 5 stars, a truly rare occurrence on the app store. And since the launch of IDFI, Black Mana has been focusing exclusively on apps for interior design.
Right now Black Mana operate out of offices in New York, Russia and Israel and, at the time of writing, are well on their way to repeating previous successes with their latest design productivity app, TapGlance, launched early 2015 (http://www.tapglance.com).
TapGlance – putting professional home design in the hands of end users
To be successful, an app needs not only to fulfil a need, but to do so better than other tools. Great design can result in simplicity and effectiveness, but for top 10 status, these factors need to be delivered with elegance and a "wow" factor. TapGlance makes photorealistic design more accessible to users compared to high end software that costs thousands of dollars, or has a steep learning curve, as is the case with products like SketchUp. With TapGlance, users can go from idea to photoreal render, all on the iPad, within minutes.
RealityServer – the genie in the lamp
A wow factor results from delivering something unexpected; something surprising, beyond what was anticipated. Black Mana had done all the hard work in designing an intuitive user interface for 3D modelling on an iPad and migenius' mantra of "easy access to photorealistic 3D rendering for all" was just what Black Mana was looking for. By off-loading the compute-intensive task of 3D rendering to the cloud, RealityServer enables TapGlance to produce physically accurate and therefore stunningly realistic images of the user's 3D model directly on their iPad in a matter of seconds.
TapGlance is well on its way to joining its stable-mates as Black Mana's latest top 10 app. As their founder and CEO, Aki Yifach, observed, "Black Mana's success is founded on a relentless focus on excellence at every stage of the app lifecycle; in design, in development and in commercialisation & support. RealityServer enabled us to complement this with highly professional design imagery, to achieve Black Mana's goal of enhancing productivity and empowering creativity for all our users."
Increasing productivity & empowering creativity
Achieving Black Mana's goal of developing apps that channel users' creativity relies on facilitating the creative process in a way that is non-intrusive, intuitive and engaging. The app needs to support the process in a way that relieves the user of tasks that can be automated and leaves them free to focus on the creative aspects. To do this it needs to be easy to use and it needs to capture and communicate the users' ideas with accuracy and professionalism. RealityServer from migenius proved to be the perfect complement to Black Mana's latest TapGlance application. Not only did RealityServer provide the technical platform Black Mana needed make photorealistic 3D rendering available to TapGlance users, the support provided by the migenius engineering team made integration and, importantly, tuning the solution rapid and straightforward.